metcal6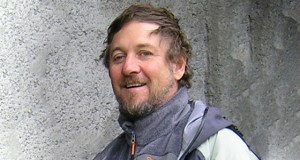 By metcal6 on November 13, 2013
"Making peptidoglycan from a Gram positive bacteria in a test tube", by Thierry Vernet, Pneumococcus Group Leader, Institut de Biologie Structurale, Grenoble, France. Thursday, November 21, @ 3:00 pm, LSC #3, 2350 Health Sciences Mall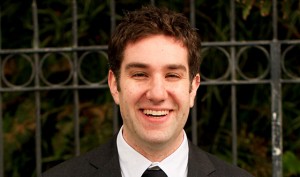 By metcal6 on November 13, 2013
"Some like it hot: Protein Ensembles from X-ray Crystallography" by James Fraser, Assistant Professor, Department of Bioengineering and Therapeutic Sciences, California Institute of Quantitative Biosciences, University of California San Francisco. Monday, December 2, @ 3:00 pm, LSC #3, 2350 Health Sciences Mall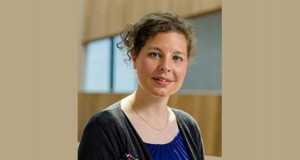 By metcal6 on November 13, 2013
"Structural channotyping: Homology models and genetic risk prediction in epilepsy" by Tara L Klassen, Assistant Professor, Faculty of Pharmaceutical Sciences, UBC. Monday, November 25 @ 3:00 pm, LSC #3, 2350 Health Sciences Mall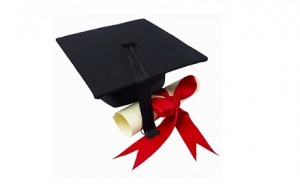 By metcal6 on November 4, 2013
Congratulations Biochem grads!!  Fall Graduation a time to celebrate your momentous achievements. UBC will be conferring MSc and PhD degrees on Friday, November 29th at 9:00 a.m.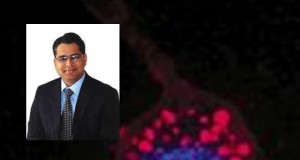 By metcal6 on November 4, 2013
"Cellular factors that impact drug delivery," Dr. Gaurav Sahay, Post-Doctoral Associate, MIT.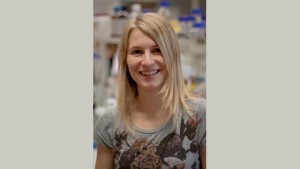 By metcal6 on October 29, 2013
"A fungus on a high salt diet, and what its genome tells us about it," by Dr. Metka Lenassi, Institute of Biochemistry, Faculty of Medicine, Institute of Ljubljana.  Monday, November 18, @ 3:00 pm, LSC #3, 2350 Health Sciences Mall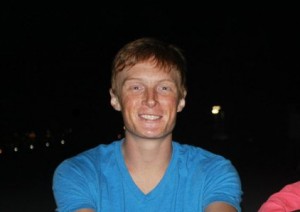 By metcal6 on October 29, 2013
Congratulations Jonathan! Jonathan successfully defend his MSc thesis,"The substrate specificity and conformational flexibility of ketosteroid hydroxylases". Jonathan studied in the Eltis lab.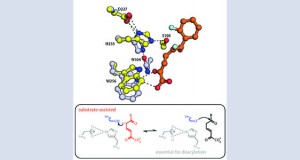 By metcal6 on October 24, 2013
Some of Antonio Ruzzini's PhD thesis work has been selected to be highlighted on Biochemistry's website. http://pubs.acs.org/journals/bichaw/index.html "A substrate-assisted mechanism of nucleophile activation in a Ser-His-Asp containing C-C bond hydrolase." Author(s): Ruzzini, Antonio; Bhowmik,Shiva; Ghosh, Subhangi; Yam, Katherine; Bolin, Jeffrey; Eltis, Lindsay Published in American Chemical Society Journal Biochemistry. Biochemistry. 2013 52:7428-38. Summary Meta-Cleavage product […]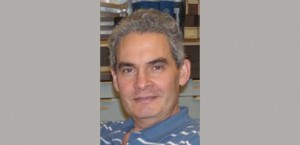 By metcal6 on October 24, 2013
"Single-chain Antibodies – The next generation of research, diagnostic and therapeutic antibodies," by Horacio Bach, Adjunct Professor, Division of Infectious Diseases, UBC. Monday, October 28 @ 3:00 pm, LSC #3, 2350 Health Sciences Mall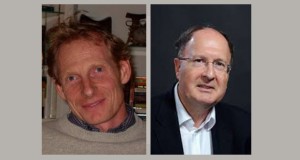 By metcal6 on October 21, 2013
Gairdner Symposium – Monday, October 21, 2013 from 4:00-6:00 pm, LSC #2, UBC Two dynamic and high profiled researchers: Dr. Kim Nasmyth 2007 Canada Gairdner International Award Recipient Presentation:  How are chromosomes held together? Sir Gregory Winter 2013 Canada Gairdner International Award Recipient Presentation:  The antibody revolution: new pharmaceuticals for a new age. More information […]